Commercial Excavating
E.F. POSSINGER, INC. is experienced in all phases of site work including ​all phases of commercial and residential excavation, Earth-moving of all types and size jobs, Electrical Service Trenches, Water Mains, Services and Tie-ins, Sanitary and Storm Sewers

Our current well-maintained equipment fleet includes; Dozers (JD - 450 thru CAT D-8), Mini Excavators to Full Size, Track and Wheel Loaders, Rubber Tire Backhoes, as well as a fleet of Dump trucks. We have the most modern support equipment on the market today such as remote-controlled trench compactors, laser levels, and layout equipment. Our company is large enough to service multiple jobs like a large company, yet small enough to care for your job's personal needs.

We have a full crew of men and machines available to meet your road building or resurfacing needs. From clearing the job site to the final stone or asphalt surface you need. We take pride in our finished product.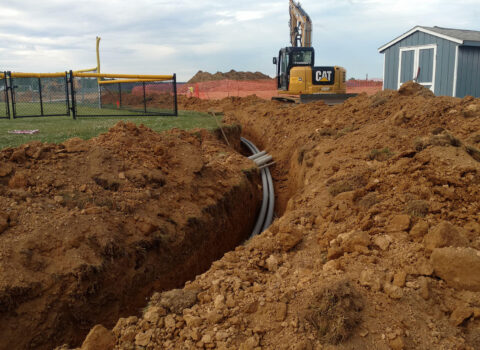 Underground Water and Cable Installation
We have a crew of men and machinery dedicated to underground cable installation for electrical contractors and utility companies. In addition to our cable installation we offer underground water line, storm water drainage, and storm water management systems.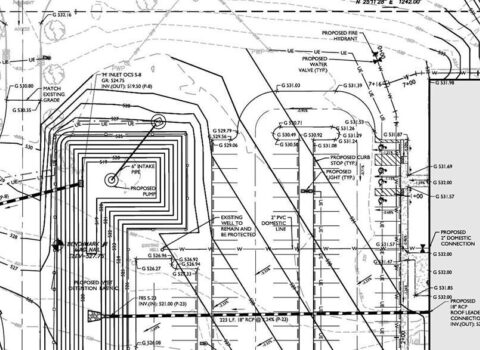 Commercial Building Site Work
We have prepared commercial job sites for general contractors to erect new businesses here in Monroe County, PA and surrounding areas. Some of our clients include: Army Corps of Engineers, East Stroudsburg University, and CVS Pharmacy.